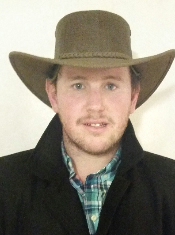 Andrew Shellum

■ Head Instructor
I am the Head Coach of RDA that oversees the operations at both Tuen Mun and Pok Fu Lam RDA centres. I am a BHS Intermediate Instructor. I was born and raised in Hong Kong, I am very familiar with RDA, earning my Grade 1 when I was just 14, as well as working with the HKJC and Lo Wu Saddle Club for many years. I learnt to ride as a child and have been working with horses since I was a teenager. I spent time in the UK studying and qualifying in equine management and also spent a year working at the Singapore Polo Club. I also have a BSc in Psychology.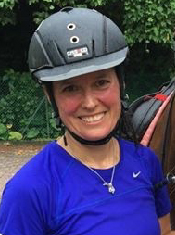 Joelle Scott

■Grade 3 Instructor
I was born and raised in Winnipeg, Canada.  I always loved animals and would spend every given moment I could around them.  Before moving to Hong Kong in 1995, I was completing my degree with psychology as my major.  My intentions to become a child psychologist.  As luck would have it, I found myself moving to Hong Kong for a life adventure.  I came across RDA in Pokfulam very shortly after that. It combined my two favourite things, horses and children.  Volunteering there was also the most rewarding thing I had ever done.  For these reasons, I pursued training to become an Instructor for the RDA and became qualified in 1996.  In addition to RDA, I became qualified with the affiliated BHS to learn more about the care of horses and teaching.  I am very passionate about the welfare of our horses and sharing that passion with the endearing RDA riders.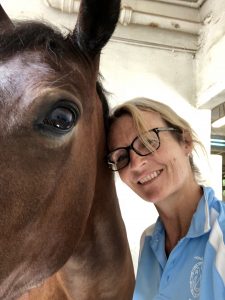 Niamh Armitage

■ Grade 3 Instructor
After a childhood spent bouncing around on and falling off various fat ponies in England, Niamh first became involved with RDA as a teenager in London. Having owned and competed her own horse in Scotland, various international moves temporarily halted her involvement with horses until a move to Hong Kong brought her back to both riding and RDA. She has now been involved with RDA in Hong Kong for over five years, first as a volunteer and more recently as a qualified RDA Instructor.
Watching riders develop strength,  a sense of independence, and experience the joy of being around horses is what Niamh enjoys most about working with RDA. Quite simply it never gets old!
In her spare time Niamh is busy ensuring that as many of her family as possible develop a passion for all things horse.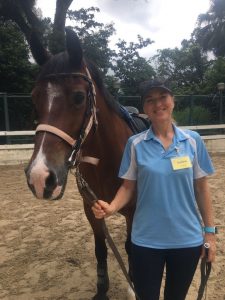 Sabine Behrendt

■ Grade 3 Instructor
Horses played an important role in Sabine's life since early childhood and she is very passionate about good horsemanship. As a child and teenager Sabine was an active Horseback Vaulter and part of a Regional Horseback Vaulting Team in her home country, Germany, competing on national and international level. She has been riding horses both English and Western and eventually owned a beautiful quarter horse before moving to Singapore with her husband in 2003.
Sabine started to volunteer for RDA in Singapore and after a few years of living in Shanghai arrived in Hong Kong in 2009, where she continued to follow her passion and regularly volunteered at the RDA Pokfulam Center. In 2010 she attended a Horseback Vaulting trainer certification course at the HKJC and eventually obtained her Grade 3 Instructor Certification in November 2017 She lives on Lantau with her husband, son and rescue dog.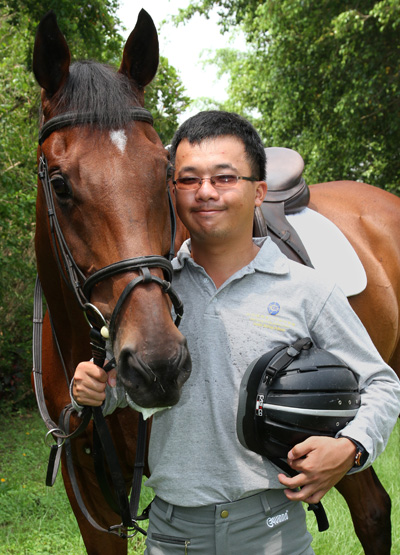 Ho Yiu Chung, Simon

■ Riding Instructor and Grade 3 Instructor
Simon Ho acquired his BHSAI qualification in November 2013 and has solid experience in training ponies and conducting stable visit tours. Simon Ho is currently responsible for pony lessons in Cantonese as well as fun riding activities. He also joined RDA as a Grade 3 Instructor in 2019.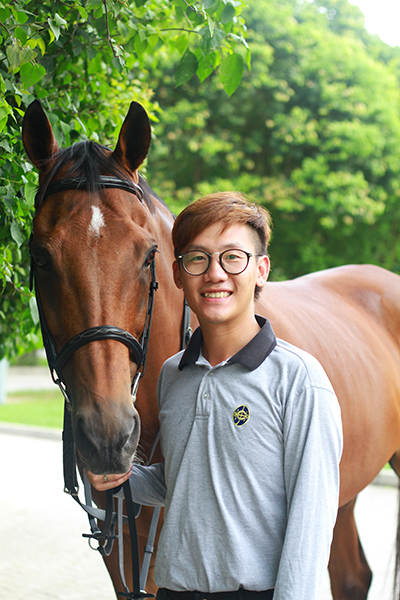 Lam Hoi Ming, Mo Mo

■ Riding Instructor and Grade 3 Instructor
Mo Mo Lam acquired his BHSAI qualification in May 2017 and is currently responsible for conducting pony lessons in Cantonese as well as horse activities. He also joined RDA as a Grade 3 Instructor in 2017.

Marie Lau

■ Grade 3 Instructor
I have been with RDA since 1998. I join RDA because I like to help the disabled people, also I enjoy doing exercise four days per week every morning. I am now a Grade 3 Instructor, I want to improve and keep myself up to date with all new ideas. To implement a safe and smooth RDA lesson is very interesting and makes me happy.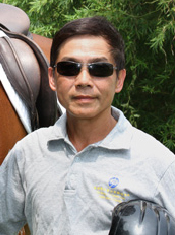 Leung Wai To, David

■ Riding Instructor and Grade 3 Instructor
David Leung completed all his training in Hong Kong and achieved BHSAI standard in 1999. He is an experienced Riding Instructor and has been teaching the horse and pony lessons in Tuen Mun Public Riding School for many years.He also joined RDA as a Grade 3 Instructor in 2009.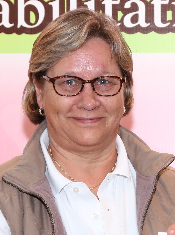 Ann-Sofi Poyhonen

■ Grade 3 Instructor
I am originally from Finland. I started with RDA in February 1998 and have gone through all the grades to become a RDAI in 2002. To work with RDA is the most rewarding thing I have ever done. To be at the stables and working with children, helpers and not forgetting the ponies makes my day.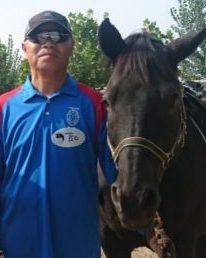 Tso Hoi Tong

■ Grade 3 Instructor
I have been a RDA volunteer since 2013 and have completed Grade 3 instructor training in 2019. It is a new challenge for me to be a grade 3 instructor but I shall do my best to provide a suitable, safe and happy riding class for the riders. Last but not least, I am glad that RDA not only provides a platform for me to serve the community but also one to enrich my retirement life.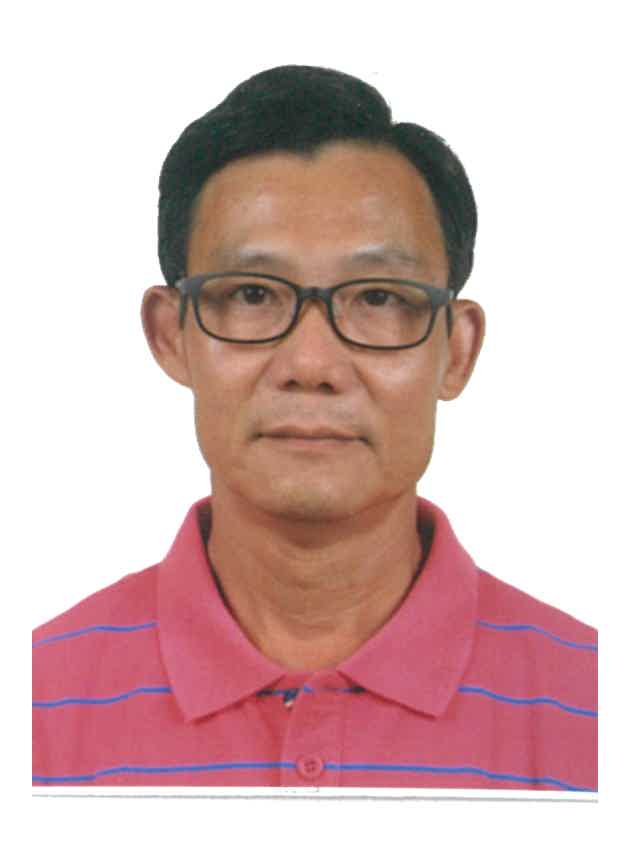 Wong Kai Ming

■ Grade 3 Instructor
I started with RDA in 2011 after my retirement. It was another challenge in my life as I never knew horses and therapeutic horseback riding before. RDA provides professional local training and courses taught by overseas trainers for the volunteers. At the same time I learn through voluntary work so that I have qualified a grade 3 instructor in 2019. I hope that what I learn from RDA will be of great benefit to the students.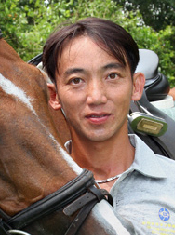 Yeung Kai Ming, Raymond

■ Riding Instructor and Grade 3 Instructor
Raymond Yeung was the first Riding Instructor to acquire the BHSAI qualification successfully in 1995. He received a further training in the UK and passed the BHS Stage IV Riding Exam in 2004. Raymond Yeung shows boundless enthusiasm for the horse show competition in jumping, dressage and one-day events.He also joined RDA as a Grade 3 Instructor in 2009.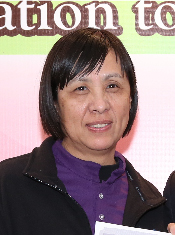 Yiu Kam Yuk

■ Grade 3 Instructor
I started to be a volunteer from 1995 in RDA, and I never had a contact with a horse before. I did not have any training at that time, just learning & practicing at the same time due to a lack of volunteers. Since then I have been assisting  training new helpers. I got to know RDA from an advertisement in a newspaper, and so learned that RDA provides social activities for people with disabilities and also educates the public to be in touch and understand more about disabled people.
Sadly I have a daughter with a disability myself, and thus feel very strongly about helping others in the same situation.