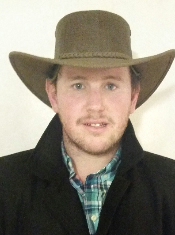 Andrew Shellum

■ Head Instructor
I am happy to join the team as RDA's Instructor in charge of overseeing the operations of RDA at both the Tuen Mun and Pok Fu Lam RDA centres. Born and raised in Hong Kong, I am very familiar with RDA, earning my Grade 1 when I was just 14, as well as working with the HKJC and Lo Wu Saddle Club for many years. I have been riding for over 20 years and have worked with horses professionally for the past 14 years. I spent time in the UK studying and qualifying in equine management and also a year working at the Singapore Polo Club to gain wider experience.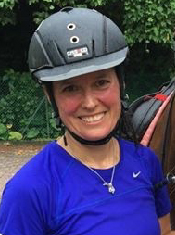 Joelle Scott

■ Assistant Instructor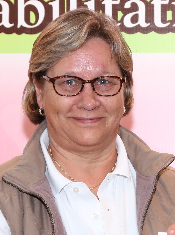 Ann-Sofi Poyhonen

■ Grade 3 Instructor
I am originally from Finland. I started with RDA in February 1998 and have gone through all the grades to become a RDAI in 2002. To work with RDA is the most rewarding thing I have ever done. To be at the stables and working with children, helpers and not forgetting the ponies makes my day.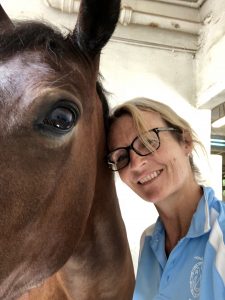 Niamh Armitage

■ Grade 3 Instructor
After a childhood spent bouncing around on and falling off various fat ponies in England, Niamh first became involved with RDA as a teenager in London. Having owned and competed her own horse in Scotland, various international moves temporarily halted her involvement with horses until a move to Hong Kong brought her back to both riding and RDA. She has now been involved with RDA in Hong Kong for over five years, first as a volunteer and more recently as a qualified RDA Instructor.
Watching riders develop strength,  a sense of independence, and experience the joy of being around horses is what Niamh enjoys most about working with RDA. Quite simply it never gets old!
In her spare time Niamh is busy ensuring that as many of her family as possible develop a passion for all things horse.
Marie Lau

■ Grade 3 Instructor
I have been with RDA since 1998. I join RDA because I like to help the disabled people, also I enjoy doing exercise four days per week every morning. I am now a Grade 3 Instructor, I want to improve and keep myself up to date with all new ideas. To implement a safe and smooth RDA lesson is very interesting and makes me happy.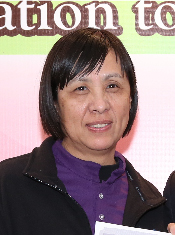 Yiu Kam Yuk

■ Grade 3 Instructor
I started to be a volunteer from 1995 in RDA, beforehand; I never had a contact with horse. I remember that I haven¡¦t got any training, just learning & practicing at the same time due to a lack of volunteers. But I also assist to train a new helper in most of time afterward. I knew RDA from advertisement of newspaper, as I understand that RDA let disable people to join the social activity as well as let public to contact & understand more about disable people.
Although, I'm quite sad because my daughter is one of disabled children, so I have a very strong feeling to help others with a disability without excuse.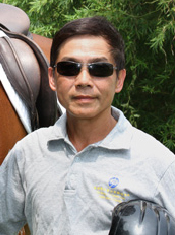 Leung Wai To, David

■ Riding Instructor and Grade 3 Instructor
David Leung completed all his training in Hong Kong and achieved BHSAI standard in 1999. He is an experienced Riding Instructor and has been teaching the horse and pony lessons in Tuen Mun Public Riding School for many years.He also joined RDA as a Grade 3 Instructor in 2009.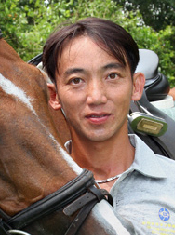 Yeung Kai Ming, Raymond

■ Riding Instructor and Grade 3 Instructor
Raymond Yeung was the first Riding Instructor to acquire the BHSAI qualification successfully in 1995. He received a further training in the UK and passed the BHS Stage IV Riding Exam in 2004. Raymond Yeung shows boundless enthusiasm for the horse show competition in jumping, dressage and one-day events.He also joined RDA as a Grade 3 Instructor in 2009.